Could it be true that Shawn Mendes and Camila Cabello broke up? It seems that quite recently Shawn Mendes and Camila Cabello walked with the dogs and confessed their love to each other … But their confession on Instagram stories, which they published in the middle, shocked everyone.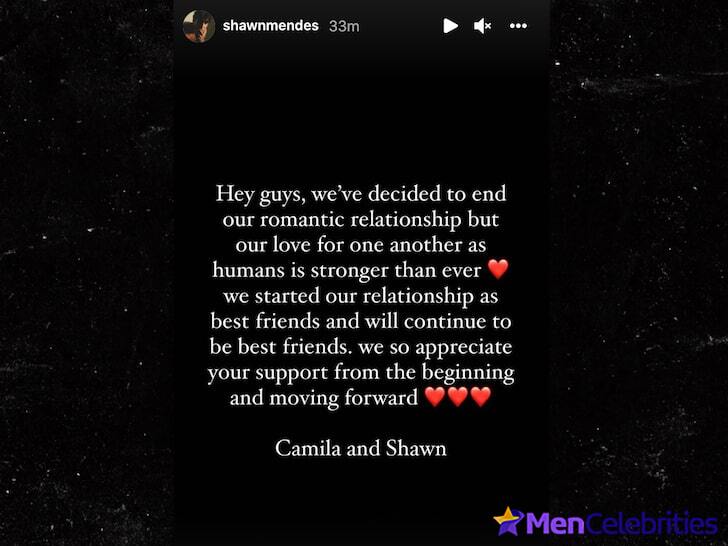 Yes, the couple are no longer together and they announced their split to the whole world. The former lovers decided to remain friends and hope that everyone will support them, which they also wrote about on social networks.
Now, it's no wonder Camila didn't comment on her relationship with Shawn to reporters when they recently caught her at LA Horse Rentals.
This star couple has been dating for over 2 years. Their relationship began during the filming of the music video for their song "Señorita." More recently, they performed in paired costumes for Halloween … And then the news of the breakup … Very unexpected … For some Shawn Mendes fans, though, it was very good news. After all, now the 23-year-old singer is open to any relationship, maybe including with guys!