Sweet couple Mendes and Cabello had a bit of anxiety on Saturday as they walked their dogs through the prestigious Miami neighborhood. Camila led her Shih Tzu Leo on a leash while Shawn followed her big black German Shepherd Thunder. A third dog, Chihuahua Eugene, also took part in the walk and was looked after by Cabello's younger relative.
At first, it looked like a normal walk. One could even admire the wonderful figure of Camilla in the orange ensemble, and especially her harem pants with slits. But at one point the dogs began to behave very restlessly. Maybe it's a Halloween influence, who knows? Or maybe it's because they saw another dog.
The result was this – Leo got off the leash and Camila had to run after him a little to catch his fluffy body! By the way, Eugene also tried to escape from the singer, but she managed to catch the puppy. Wow, it was not an easy walk for Shawn and Camila! But nevertheless, this sweet couple did not become particularly worried about the incident with their dogs but got busy preparing for Halloween. And then, of course, they shared their cute pics on Instagram.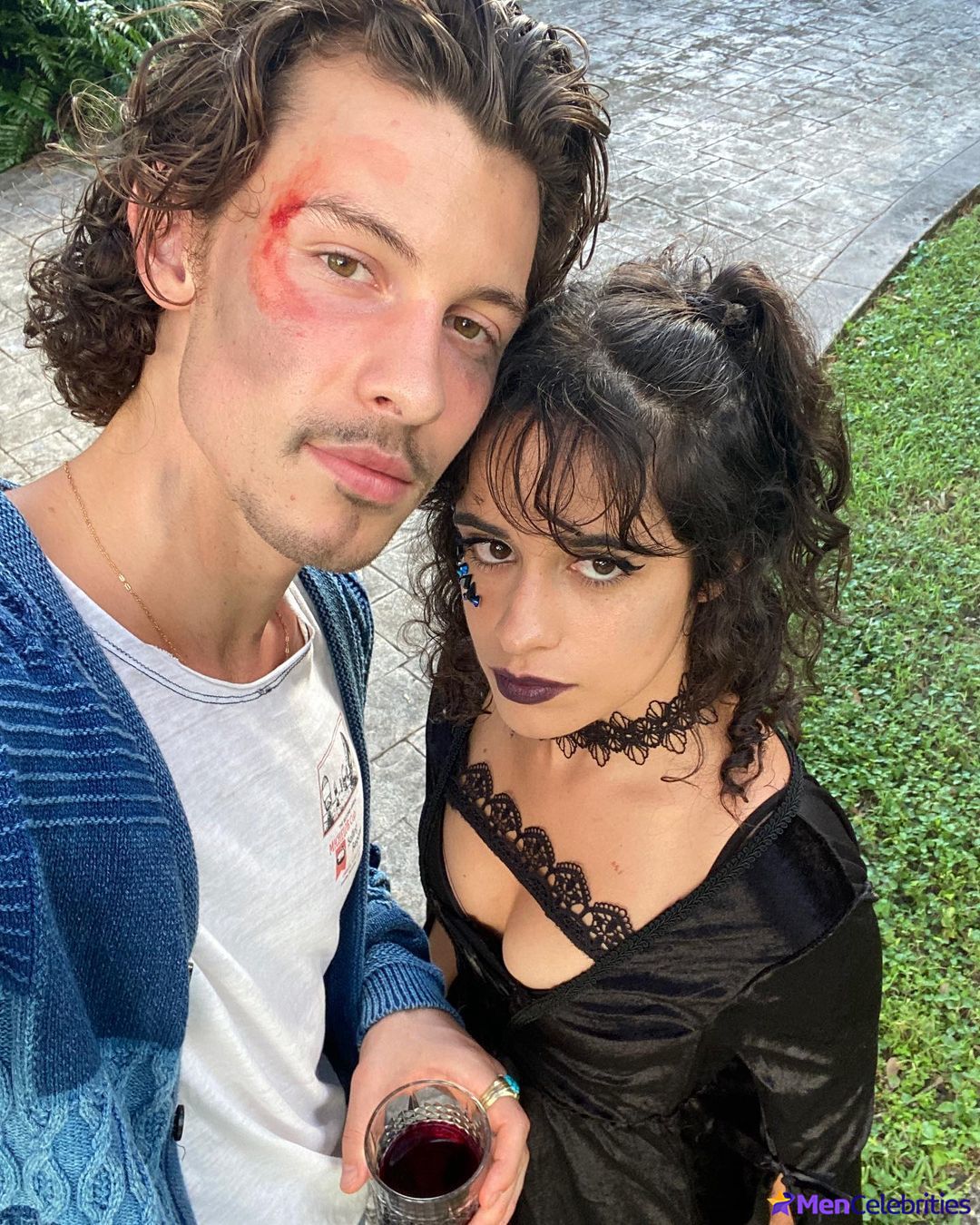 Camila, wearing a black dress and matching make-up, appeared in front of fans in the form of the Miami witch. Mendes looked no less frightening. His face was decorated with bruises and blood that could easily be mistaken for real. Well, it looks like their morning fluffy scandals are already forgotten.