No one doubts that Seth Rogen is a successful actor. But could you imagine that he is also a talented potter. And by the way, his pottery can be an excellent source of income for him. After all, recently one of his vases at auction was sold for thousands of dollars!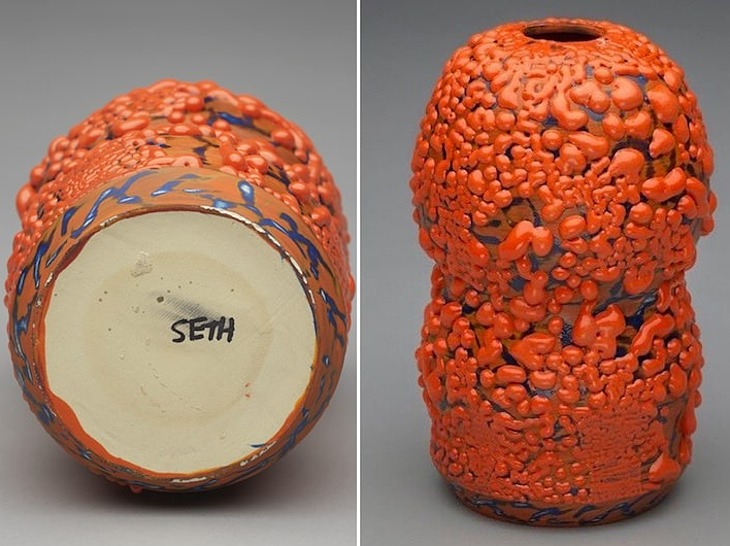 As it became known, the actor donated his ceramic piece to Vancouver Art Gallery for auction. This ceramic sculpture is a vase in orange, brown and blue with a distinct texture. And at the bottom, Seth wrote his first name. And the winning bid on Tuesday was around $10K! Rogen became interested in pottery making during quarantine. This male celebrity enjoys showing off his ceramic sculptures, which he makes in his home studio.
By the way, Rogen does not put the money it earns from selling ceramics into his bank account. He decided to use this money to support public programs and exhibitions. Very noble, Seth!