---
UPDATE:
Everyone was eagerly awaiting some news about Nick Jonas' health. And he spoke about his injuries on Monday night on "The Voice." As it turned out, the actor fell off his bike and cracked his rib, as well as got other bruises and bumps. And although he feels pretty good, it hurts him to laugh.
---
Filming for the new show did not pass without consequences for 28-year-old actor Nick Jonas. As it became known, everything ended in injury for him.
What exactly happened on the set is still unknown. However, everything turned out to be very serious, because Nick was taken to the hospital by ambulance.
This male celebrity returned home on Sunday evening. However, not only the nature of the injury is still unknown, but even the name of the project in which Nick Jonas worked. It looks like this is something very secret … But soon we will definitely find out.
Until then, we wish Nick a speedy recovery! By the way, this is not the singer's first injury.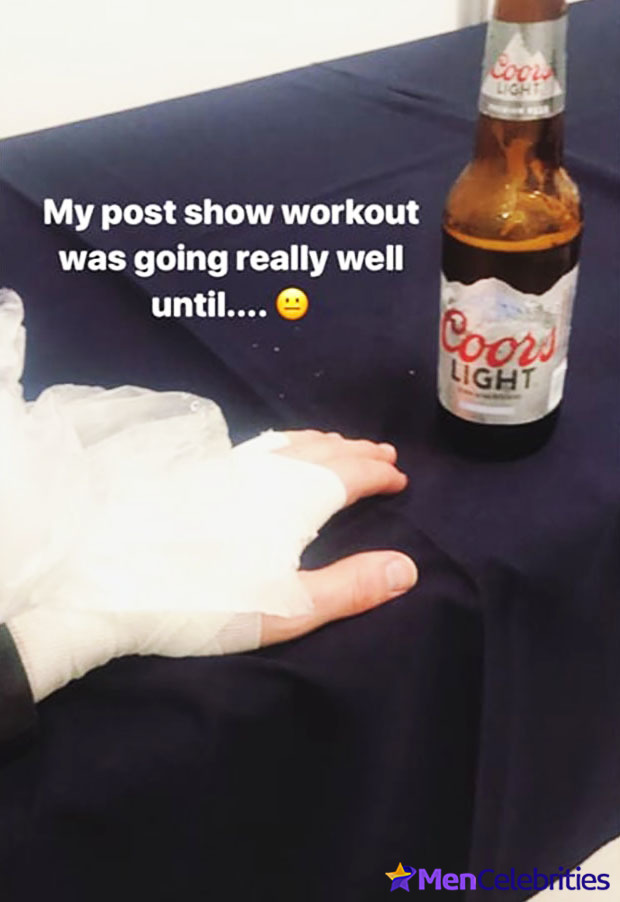 So, in 2018, he already published a photo of his injured hand after training in a show in Mexico.