Well, it was Elon Musk's turn to try out tests for coronavirus. And oops – but the results were different!
So, how everything happened. On Thursday night, the founder of space company SpaceX said that something strange was happening with his coronavirus tests, which made him doubt the reliability of these tests.
As it became known, the Tesla honcho passed 4 identical rapid tests under the same conditions, on the same equipment, and in the presence of the same nurse. At the same time, he received 2 negative and 2 positive results. Tests for his analysis were provided by the medical tech company Becton Dickinson and Co.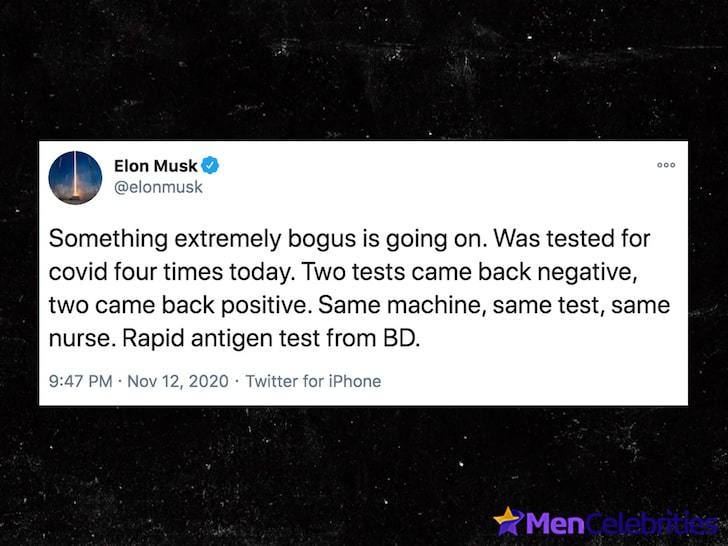 Elon Musk also noted that he expects the results from two PCR tests, which will be ready in about 24 hours. The express tests that Musk made are designed specifically for quick testing and can be carried out in the field. And PCR tests are significantly more expensive and should only be performed in laboratories. However, today, it is the PCR test that is decisive in the diagnosis of COVID.
Although the CDC continues to claim that rapid testing is at least 80% reliable, false-negative results can still be encountered if the tests are conducted 5 days after the onset of symptoms. As happened with Elon.
The state of health of Elon Musk is not a cause for concern. The billionaire himself claims that so far all the symptoms are similar to the common cold.
By the way, Elon Musk was one of those who doubted the existence of the virus itself and believed that doctors inflated the number of cases for financial reasons.